Spicy Parsnip Soup
12 tsp cayenne pepper.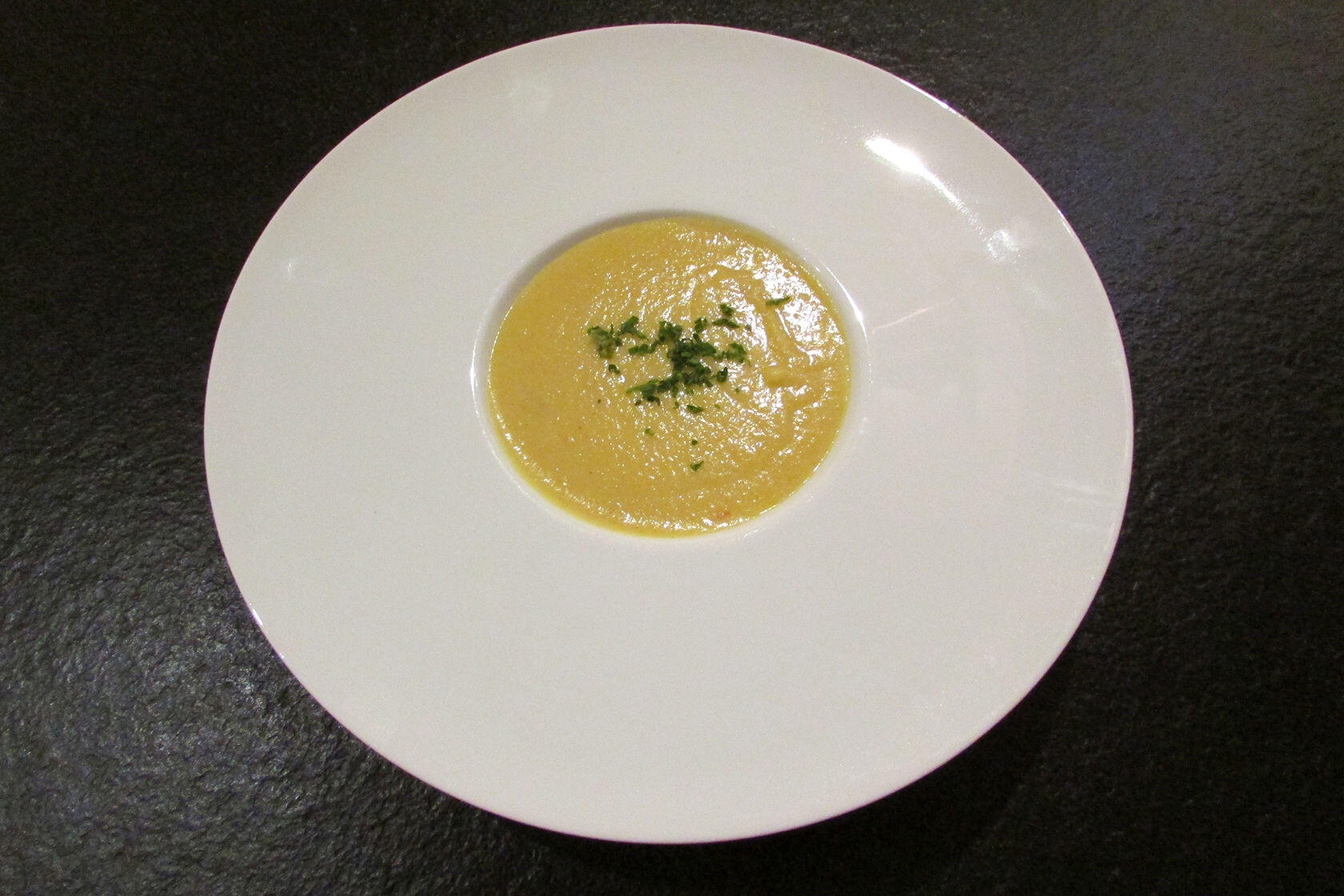 Spicy parsnip soup. Peel the onion garlic and ginger and roughly chop. The spice works wonderfully with the sweetness of the parsnips. 750g of floury potatoes peeled and diced. Add in the parsnips carrots and vegetable stock season bring to the boil then reduce and simmer for 25 30 minutes.
Heat the butter in a large saucepan. Boil the water in the kettle and mix with stock cube in a separate jug. Throw in the garlic and ginger cook for 1 min more then add the parsnips and spices. Add in the spices cumin garlic coriander turmeric ginger and mix through until coated.
This is good as a starter or light lunch with crusty bread. Heat oven to 220cfan 200cgas 7. Spiced parsnip soup recipe allrecipes yummy simple soup without too much heat excellent for a wintry starter to a dinner party. Add 1 large onion cut into 8 chunks 2 garlic cloves 675g parsnips diced and 2 quartered plum tomatoes and mix well.
Using a stick blender blend the soup until smooth. 1 tsp black onion seeds. Melt the butter in a large saucepan over medium heat. Pre heat the oil in a large pot on medium to high heat add the onions and celery and cook until onions are translucent.
Add the parsnips garlic and curry powder and fry for a couple of minutes to release the flavours. Fry the onion and celery in 1 tbsp olive oil for 5 minutes until softened then add the carrot and parsnip for 10 minutes until soft. 2 tbs olive oil. Gently fry for 10 minutes or until the onions are soft and sweet.
2 tsp ground tumeric. Fry the onion in butter until soft about 5 minutes. Add the onion garlic ginger and garam masala. Melt the butter in a large saucepan.
Add to pan and stir well. 1 tsp black mustard seeds. Serve with crusty white bread and butter. Meanwhile peel the parsnips and chop into 3cm chunks.
2 tsp cumin seeds. 750g bag of parsnips peeled and sliced into 12 inch thick coins. Add the onion and cook for a few mins to soften. The addition of coconut milk here gives a subtler flavour resulting in a delicious warming soup.
Add the garam masala and paprika and season then add the vegetable stock bring to the boil and simmer for 15 minutes. Pour over the stock and gently simmer for 30 mins. Add the garlic and ginger then scatter over the cumin seeds 1 teaspoon of garam masala and the lentils and cook for a further 5 minutes. Place the parsnips and onions in a large pan over a medium heat with 1 tablespoon of olive oil then cover and cook for 20 minutes or until dark golden stirring occasionally.
Heat a splash of olive oil and the butter in a large saucepan.